Hi there! My name is Richard Dodds and I'm the founder and chief kayak enthusiast behind PickMyKayak.com. As a lifelong kayaking addict living in the Pacific Northwest, I created this site as a resource for fellow paddling fanatics to learn about and find their perfect kayaks.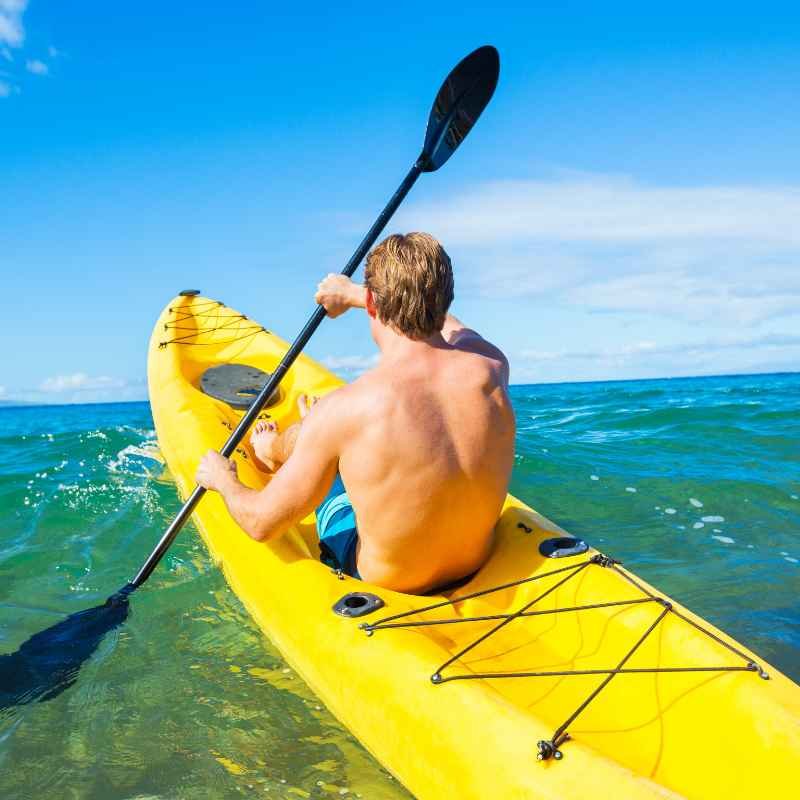 I've been kayaking since I was a kid growing up near Seattle. Every summer my family would head out to the Puget Sound and I would beg them to rent me a kayak so I could explore the islands and inlets. As soon as I was old enough, I saved up and bought my very first kayak – a bright red perception swing that I named Ruby.
From then on, I was hooked! Over the years I've owned dozens of kayaks of all different types – recreational, touring, fishing, inflatable, you name it. I've paddled all over the Pacific Northwest and even taken kayaking vacations to places like Alaska, Hawaii and Minnesota (you'd be surprised at the kayaking opportunities in the Land of 10,000 Lakes!)
Throughout my many kayaking adventures, I've learned a ton about the different kayak models out there and what makes each type unique. I've also picked up plenty of tips and tricks when it comes to choosing the right kayak, transporting and storing them, kayaking safely and responsibly, and much more.
I created PickMyKayak.com to share all of this accumulated kayaking knowledge with others. My goal is to help you select the ideal kayak for your needs, skill level and interests, whatever they may be. Here you'll find:
Detailed reviews of the latest kayak models from top brands
A comprehensive kayak buying guide covering all the different types, features, and accessories
Advice on getting started kayaking, including tips on paddling basics, safety, and trip planning
The best places to kayak across the U.S. and around the world
Resources on transporting, storing, and caring for your kayak
DIY tips for rigging and repairing kayaks
Profiles on paddling pros and inspiring tales of kayaking adventures
And much more!
Whether you're a seasoned kayaker or have never set foot in a kayak before, I hope this site can connect you with the knowledge and gear to help you enjoy hours of happy paddling. Drop me a line anytime to share your own kayaking stories or if you have any questions this site doesn't answer!
Happy paddling!
Richard Dodds
Founder, PickMyKayak.com